FIGURE SKATING PROGRAMS FOR RECREATIONAL AND COMPETITIVE SKATERS
The Canadian Ice Academy offers year-round figure skating training. Focusing on a positive coach-skater learning environment, we aim for every skater to achieve their goals and be the best they can be.  Whether your child is new to figure skating or looking for a place to train more seriously, we have a program to suit their needs.
Our skaters are trained at our world-class facility featuring an Olympic-sized ice surface, 8,000 square foot studio rink, a  state-of-the-art fitness centre, ballet studio, and an on- and off-ice figure skating harness. The Canadian Ice Academy is sanctioned by Skate Canada and offers everything your athlete requires to achieve their athletic goals.
We are committed to the highest standards of our sport. Our coaching staff are dedicated to providing a   learning experience designed to enhance the skill and ability of our students in a positive environment.
FALL/WINTER/SPRING 2019-20
TRAINING SCHEDULE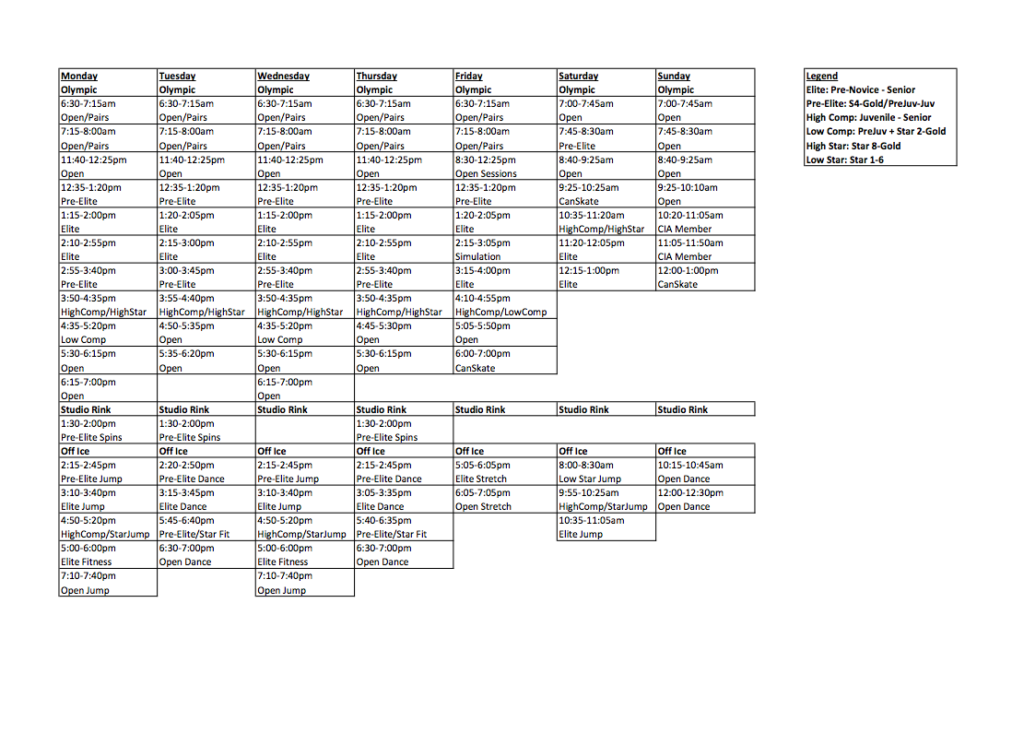 Questions about our figure skating programs?
Call 905-625-7528 to talk to us or visit our Frequently Asked Questions.
FREQUENTLY ASKED QUESTIONS