ABOUT THE STAR PROGRAM
The Star program is targeted at athletes who have completed CanSkate stage 6. This program breaks down figure skating fundamentals and introduces athletes to the sport of figure skating and its disciplines – freeskate, skills, and dance. The focus of this program is to have the student progress their skill level and execution abilities by working closely with both program and private coaches. Building a strong foundation at this level will allow skaters to progress further in figure skating.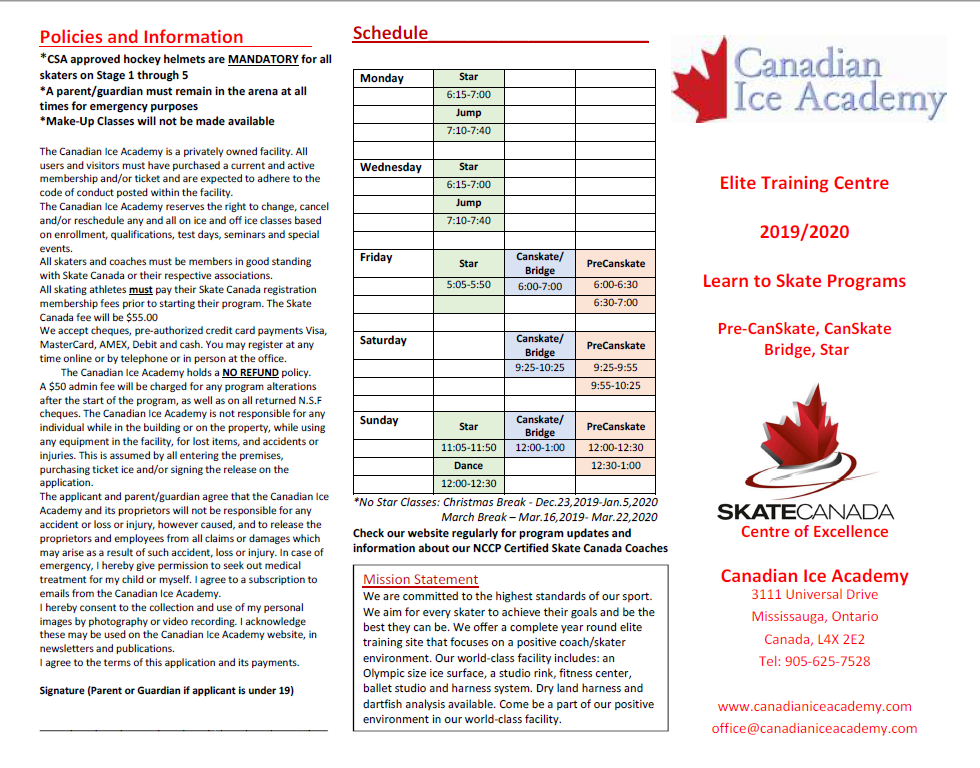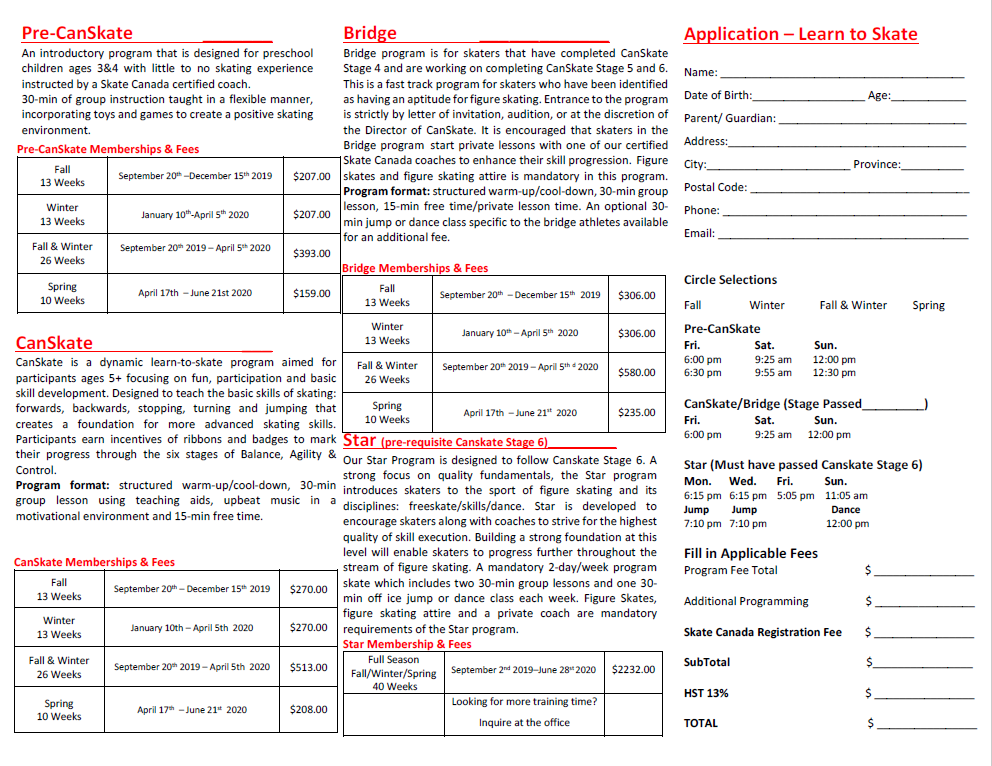 When is the next session and what is the cost?
To fulfill program requirements, skaters must participate in the mandatory 2 days a week program which includes two (2) 30-minute group lessons and one (1) 30-minute off-ice jump or dance class. Athletes in Star must have a private coach. Additional supplemental classes to build skills are available for Star students.
If your child has been notified that they are able to attend our Star program, you can register them here.